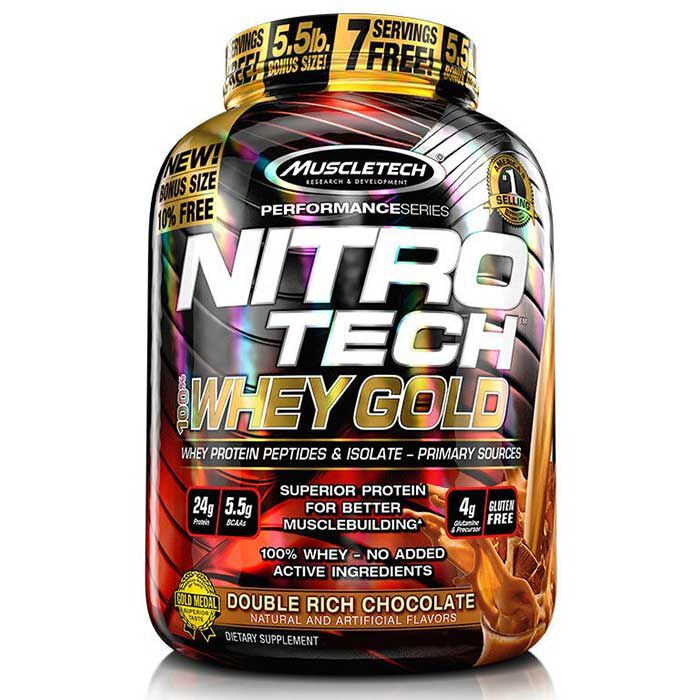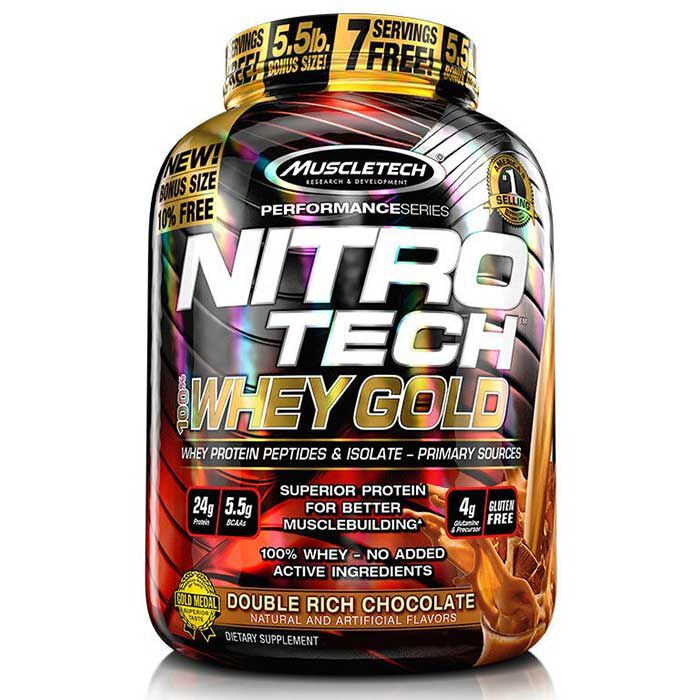 Nitro-Tech 100% Whey Gold 2.27kg Cookies and Cream Protein Powder
Type
Protein Powder: Whey Protein
Offer
Pick 2 FREE items at checkout for every £100 spent to a max of 6 items in total
Offer
Pick 4 FREE items when you spend £200+
Offer
Pick 6 FREE items when you spend £300+
Nitro-Tech 100% Whey Gold 2.27kg Cookies and Cream
Product Guide
One of the best whey proteins in the world
Whey peptides means faster digestion and muscle building
Excellent formula backed up by superb taste and texture
All protein comes from whey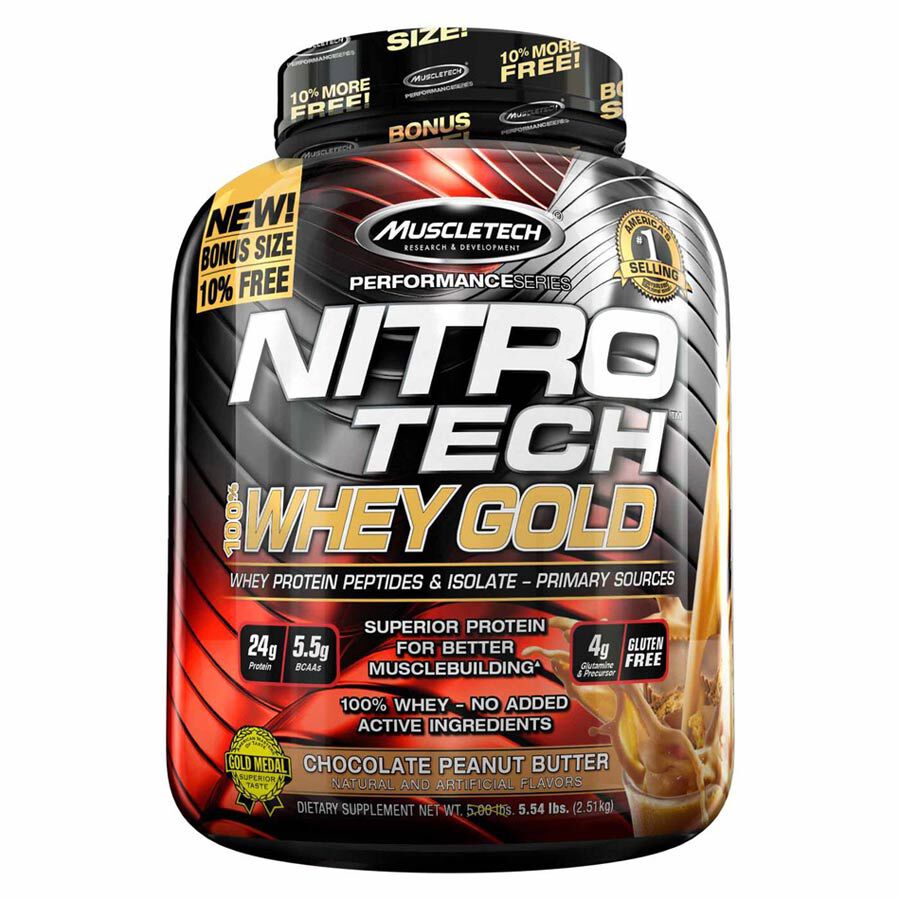 Nitro-Tech 100% Whey Gold is designed to match up with ON's Gold Standard Whey and with a similar protein profile you can be assured that this is a top quality whey optimised for super fast delivery of protein and amino acids to your muscles. High in BCAA's, Nitro-Tech 100% Whey Gold also comes in a range of great tasting, yet light flavours so this feels light on your stomach.
A versatile protein which can be used at any time although it is best when you need protein quick such as first thing after a workout or the morning. It's low carb and fat content means it is equally suitable whether you are bulking or dieting.
Athletes wanting a superior whey protein whose protein source comes from the best forms of whey protein out there. Nitro-Tech 100% Whey Gold is a better choice for people who are slightly intolerant of whey concentrate as it is lower in lactose.
Ingredients
Muscletech Nitro-Tech 100% Whey Gold 2.27kg Cookies and Cream
Directions
Mix 1 scoop with 5 oz. of cold water or skim milk in a glass or shaker cup. Use between major meals and before and after exercise.