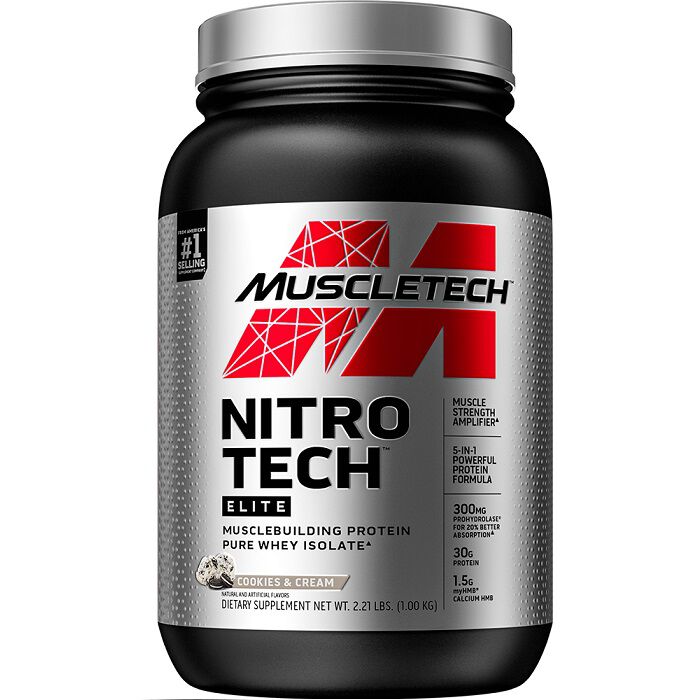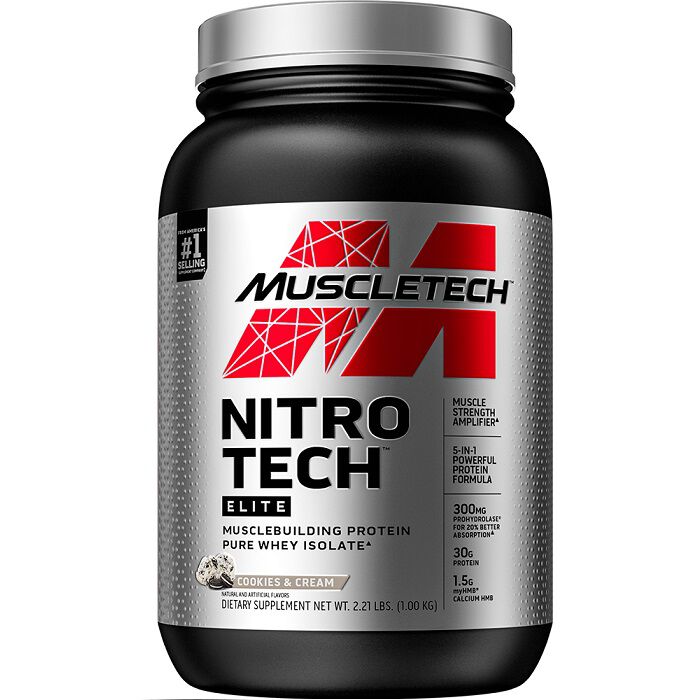 Nitro-Tech Elite 998g Cookies and Cream Protein Powder
Type
Protein Powder: Whey Protein
Offer
Pick 2 FREE items at checkout for every £100 spent to a max of 6 items in total
Offer
Pick 4 FREE items when you spend £200+
Offer
Pick 6 FREE items when you spend £300+
Nitro-Tech Elite 998g Cookies and Cream
Product Guide
All isolate, no concentration
The formula has undergone a 12-week study
Shown to be 4x more effective than the placebo
Creatine to make you superhuman
No amount of BCAA's will be gone to waste
Available in two orgasmic flavours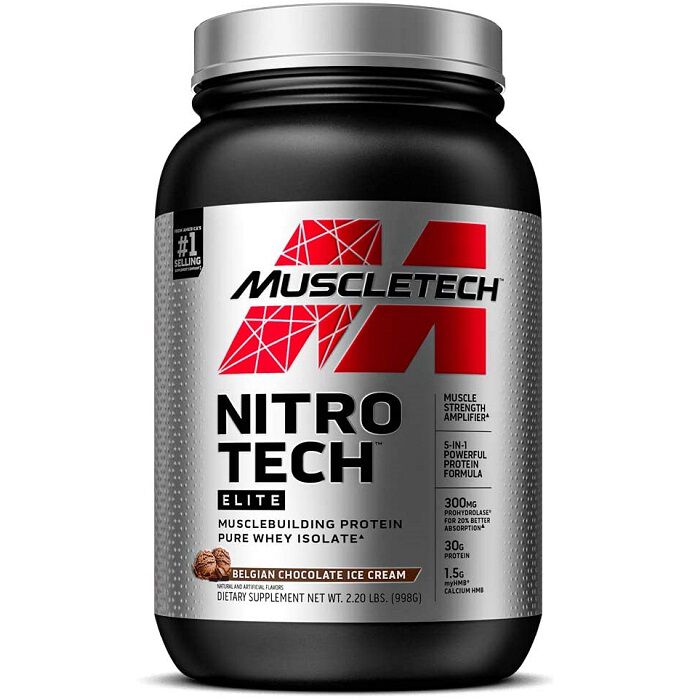 We have "quality over quantity" in powdered form. Nitro-Tech Elite has been decades in the making as MuscleTech wanted to assure their audience that it was as good as can be. No concentrated doses, maximum BCAA absorption and a 12-week study supporting the effectiveness - they succeeded.
Nitro-Tech Elite is a versatile formula, in that it is suitable for whenever you feel as though a boost is required throughout the day. However, the most ideal point of consumption is post-workout.
Rather simple this one. Nitro-Tech Elite is for the athletes who wish to perform and recover to the best of their ability. Those muscles are going to need feeding, and if you don't want to waste your time looking through protein powders with quick and compromised formulas, you've found what you're after.
Ingredients
Muscletech Nitro-Tech Elite 998g Cookies and Cream
Directions
Mix 1 serving (1 scoop) with 8 oz. of water daily. For full effects, mix 2 servings (2 scoops) with 16 oz. of water. Maintain an adequate state of hydration during use. Protein is great to take after a workout, or anytime you're feeling like you need a boost throughout your busy day.