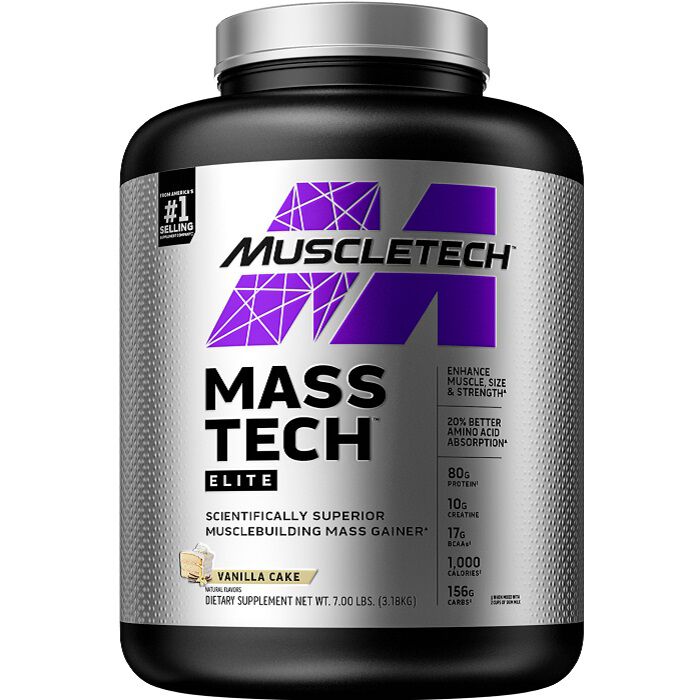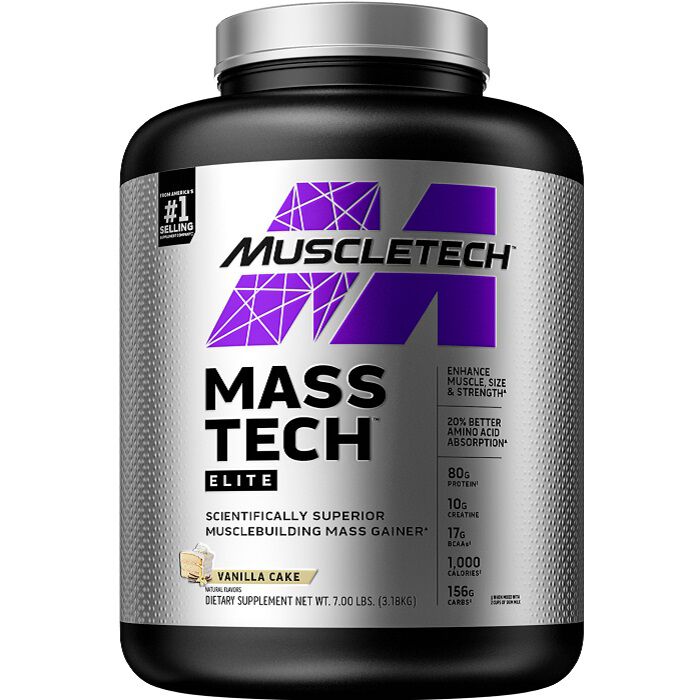 Mass Tech Elite 3.18kg Vanilla Cake Protein Supplements
Offer
Pick 2 FREE items at checkout for every £100 spent to a max of 6 items in total
Offer
Pick 4 FREE items when you spend £200+
Offer
Pick 6 FREE items when you spend £300+
Mass Tech Elite 3.18kg Vanilla Cake
Product Guide
Can be mixed with either milk or water
Up to 10g of creatine per serving
Up to 80g of protein per serving
Up to 17g of BCAA's per serving
Up to 1000 calories per serving
Clean calories from a nutrient dense carb-to-protein ratio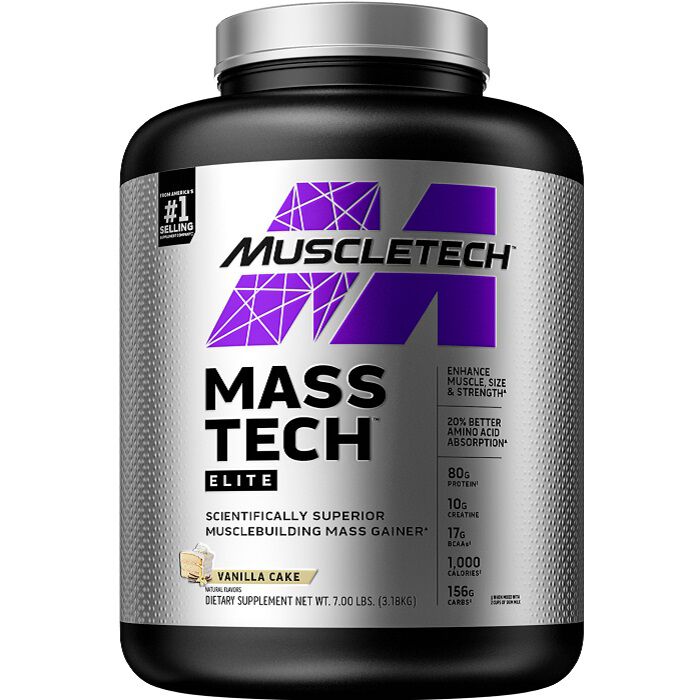 MuscleTech have taken the basic building blocks of a basic mass gainer and balanced them with their own innovative formula and ratios to provide the best results possible. The end product can dose you up with 80g protein, 17g BCAAs, 1000 calories and 10g protein when mixed with milk.
When you're ready to start bulking, or when you're going through a plateau and don't want to lose too much muscle mass, that is when you need to consider Mass-Tech. Consumption wise, two servings a day at separated intervals should do it.
This supplement is suitable for both male and female athletes who believe they want to pack a bit more of a punch.
Ingredients
Muscletech Mass Tech Elite 3.18kg Vanilla Cake
Directions
Mix 1 serving (5 scoops) with 16 oz. of water or skim milk.