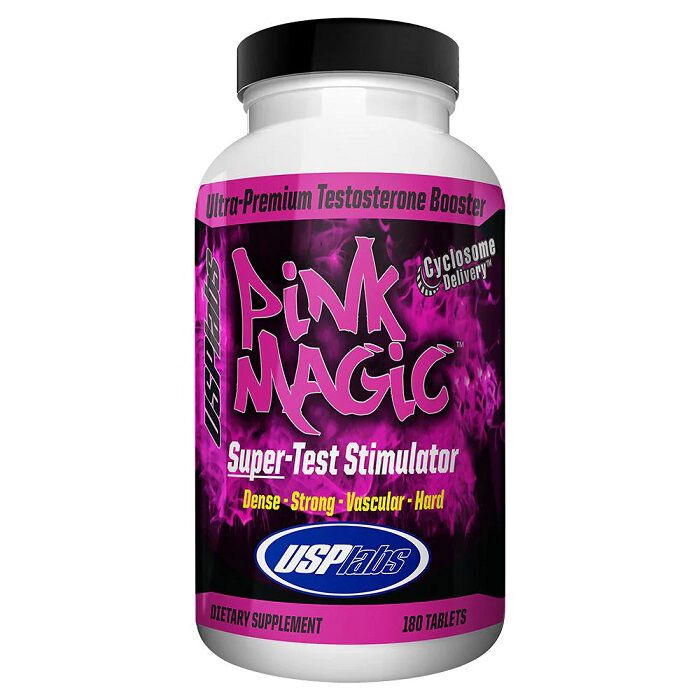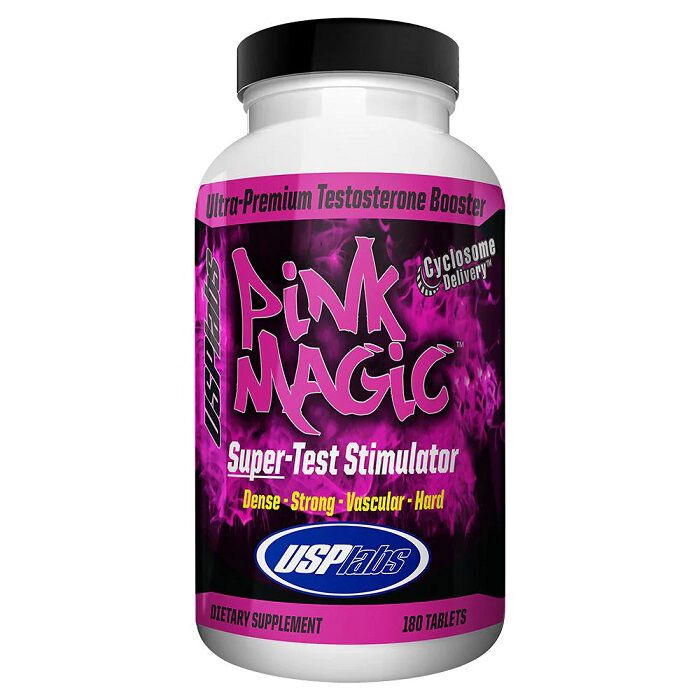 Pink Magic
Product Guide
Super Powerful Test Stimulator
Promotes Insane Vascularity
Supports Hard, Dense, Thick, Strong, Muscles
Featuring Cyclosome Delivery
Ultra-Premium Test Booster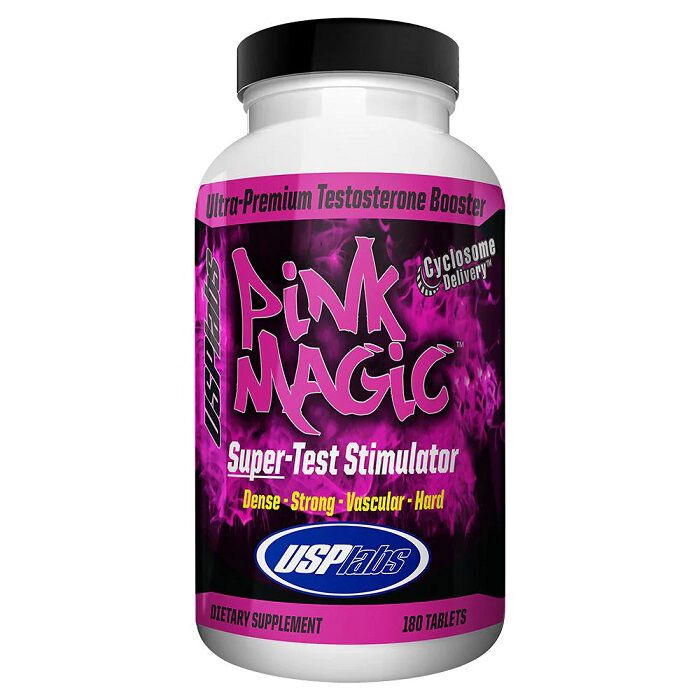 USPLabs' Pink Magic is a testosterone booster, but it offers other significant benefits. It improves vasodilation, which promotes faster and more efficient blood flow. With more oxygen and nutrients going to your muscles, you can extend your workouts. Pink Magic also boosts muscle density, which in turn leads to greater strength.
The recommended maximum dosage of USPLabs Pink Magic is six tablets per day. The manufacturer recommends taking three in the morning and three either after lunch or shortly before training sessions. Do not exceed six tablets daily. Each bottle of Pink Magic contains 180 tablets.
It is not recommended for women to take this product.
Ingredients
USP Labs Pink Magic
Directions
Take 3 tablets in the morning and 3 tablets after lunch or prior to training. Do not exceed 6 tablets per day.