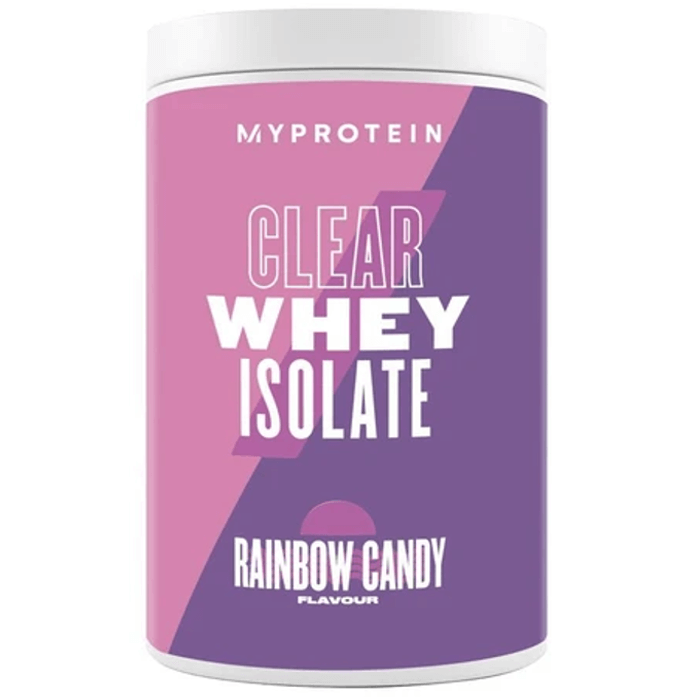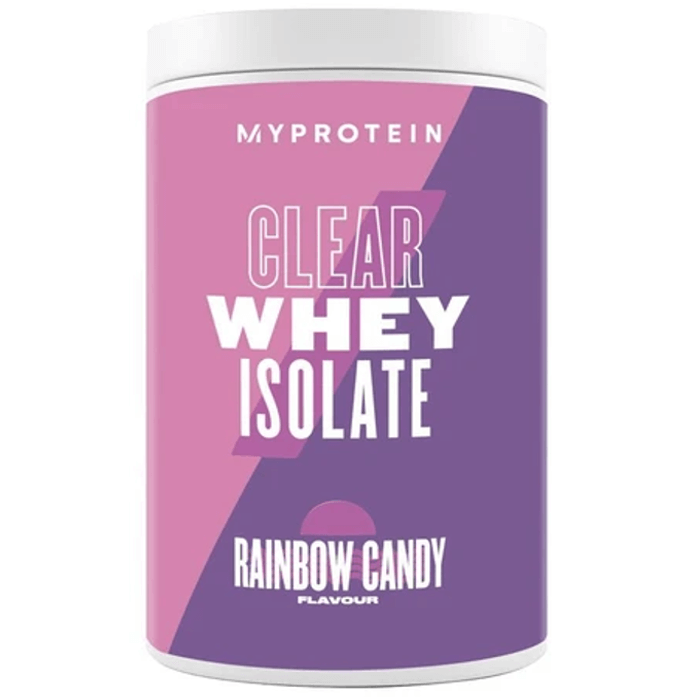 Clear Whey Isolate 500g Rainbow Candy
Type
Protein Powder: Whey Protein
Offer
Pick 2 FREE items at checkout for every £100 spent to a max of 6 items in total
Offer
Pick 4 FREE items when you spend £200+
Offer
Pick 6 FREE items when you spend £300+
Clear Whey Isolate 500g Rainbow Candy
Product Guide
Over 90% protein per serving
Contains 20g of protein per serving
Fast absorption into the body
Naturally contains 4g BCAAs and 3g glutamine
Light and refreshing flavours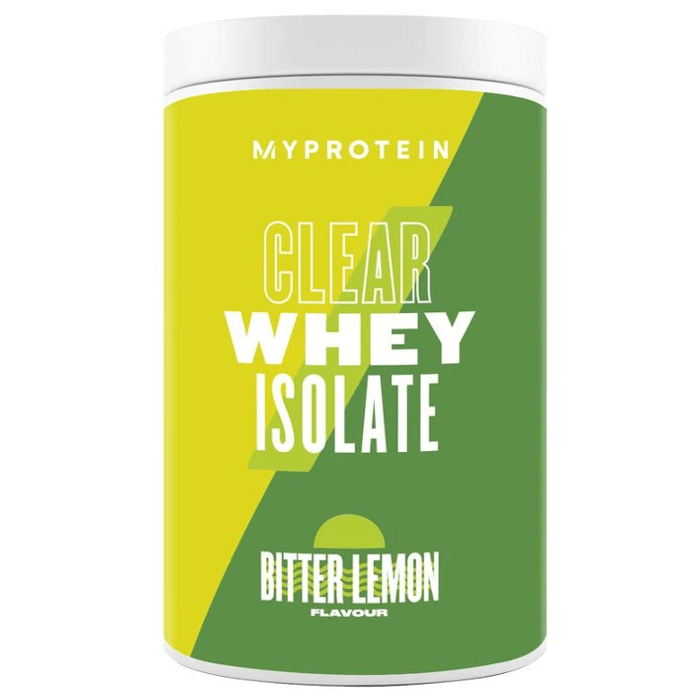 This great tasting whey contains no carbohdyrates and no fat but delivers 20g of protein. These types of protein are faster absorbing, delivering rapid natural occurring amino acids to promote positive muscle protein synthesis and reduce muscle catabolism following a workout or when on a lower calorie diet.
Clear Whey Isolate is ideal to take after a workout to start the recovery process and repair those muscles. We recommend stacking with BCAAs to deliver the optimal ratio of leucine, isoleucine and valine.
If you are sensitive to normal whey proteins then using a whey isolate or hydroslate is often better on the digestive system. Anyone who is looking to add lean mass or maintain their current figure will benefit from additional protein I the diet.
Ingredients
Myprotein Clear Whey Isolate 500g Rainbow Candy
Directions
We recommend 1 scoop mixed with 300 to 400ml cold water. After shaking, wait about a minute for the natural foaming to settle and then watch as it gradually clears into a colourful yet translucent and refreshing protein drink