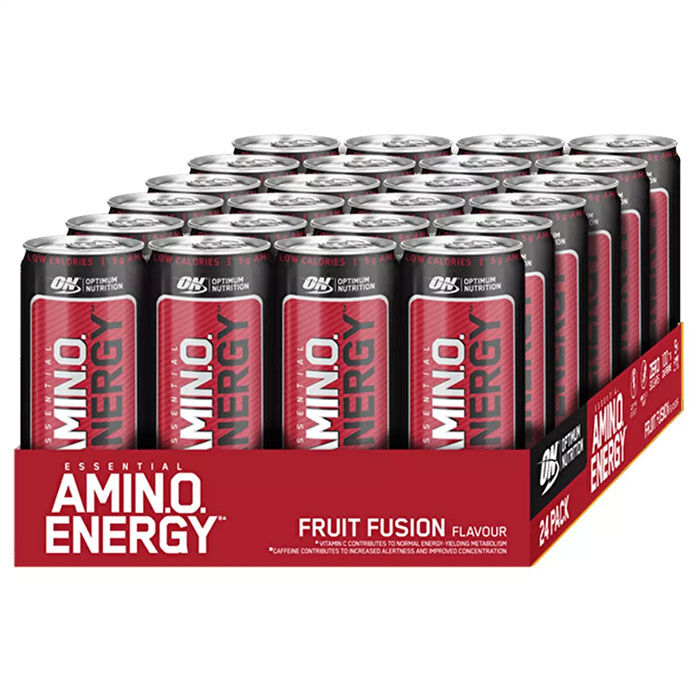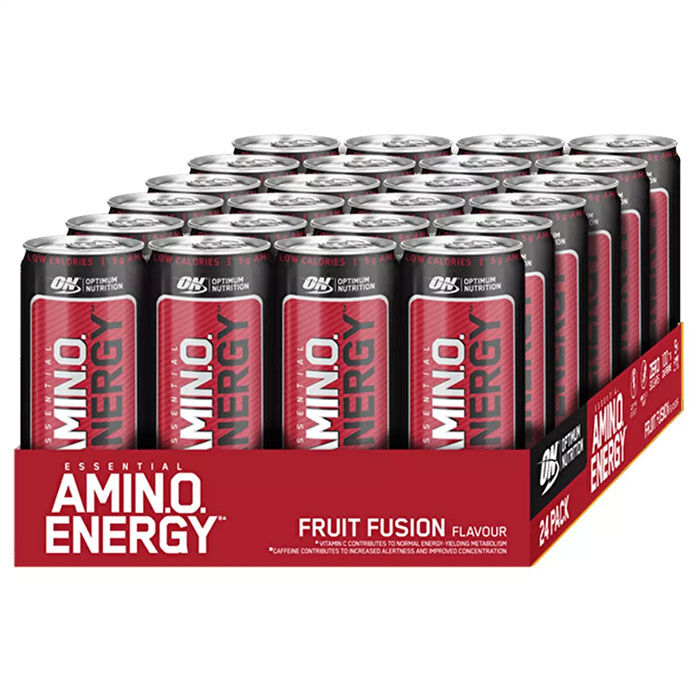 Amino Energy RTD Diet Health and Energy Drinks
Offer
£100 to £600 orders get extra £105-£700 in free gifts. More spend = better free gifts.
Amino Energy RTD
Product Guide
Ready-to-Drink amino acid and caffeine blend for long lasting energy
Reduces feelings of fatigue, time taken to reach full recovery post-workout and severity of DOMS
Rich, fruity flavour without an artificial taste
Added Beta-Alanine for increased muscular endurance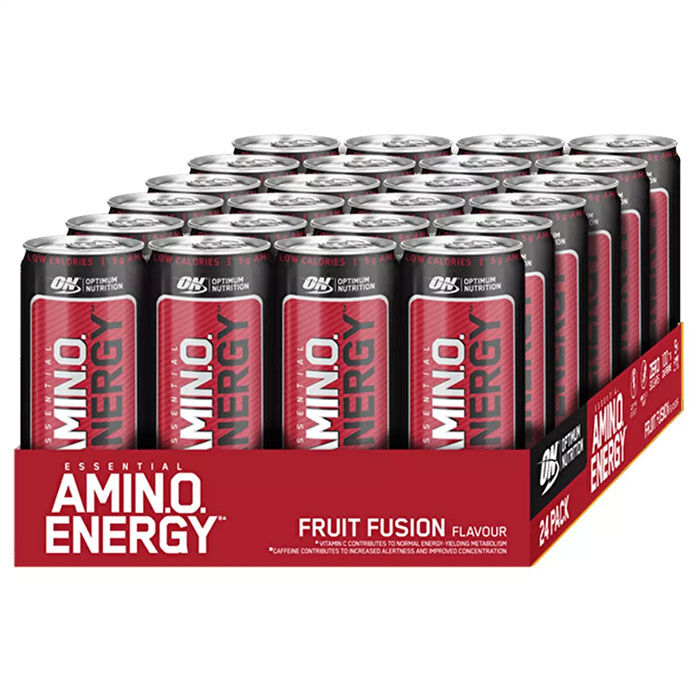 We know how good the original Amino Energy powder is, now say hello to a more convenient, tasty, energy boosting RTD form of Amino Energy, packed full of BCAAs and Amino Acids for optimal muscle growth and recovery, to help you grow muscle and keep muscles fuelled for action. This is further supplemented by the inclusion of Beta-Alanine, to further promote muscle endurance, fight feelings of fatigue and increase sustainability in the gym. Added Caffeine provides a mental and physical energy boost, making this product the ultimate 'feel good' supplement.
At any time of day - the Caffeine content can provide energy when you most need it, while the Amino acids fully optimize your recovery.
Absolutely anyone looking to banish feelings of fatigue while busy and on the move. The low calorie content of this drink makes it well suited to those in dieting phases, and the fact it is RTD means it can be enjoyed absolutely anywhere; whether that be in the gym or at work.