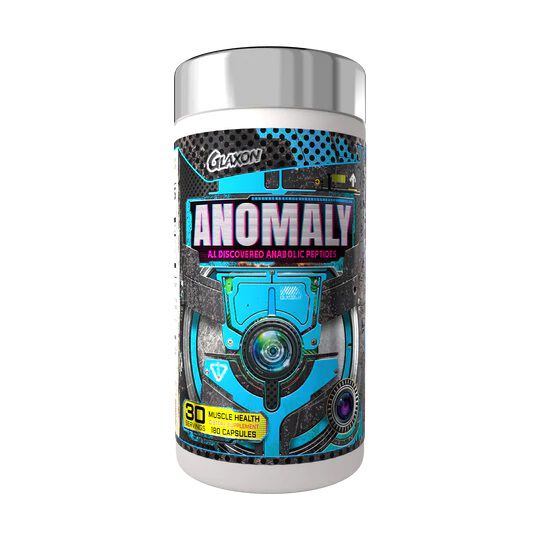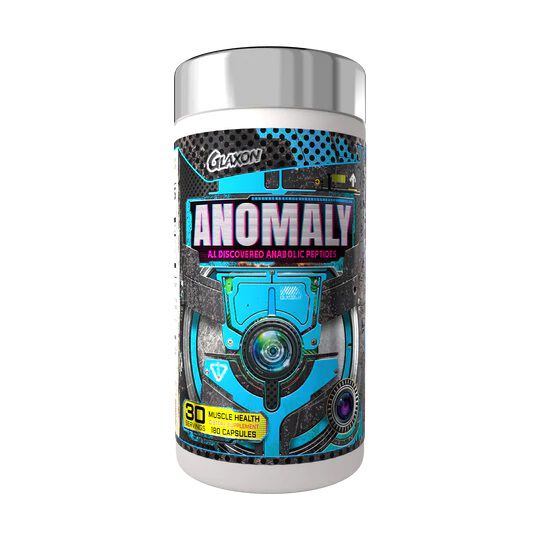 Anomaly 180 Capsules
Product Guide
Might have anabolic effects
Patented and innovative ingredients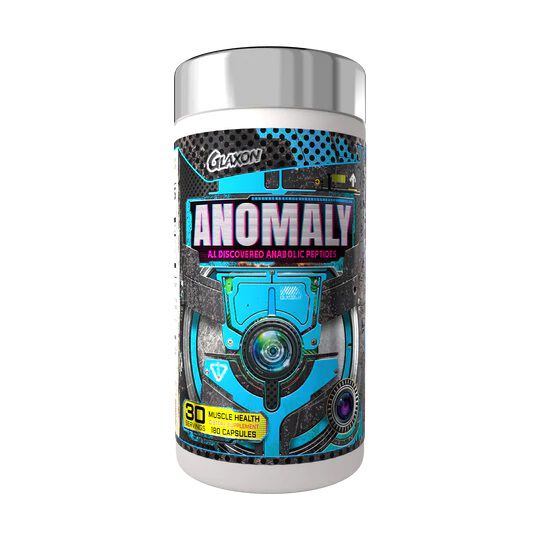 If looking to make progress faster, without risk or side effects, Anomaly might be a great option for you! We continue to be impressed by the lineup of products presented by Glaxon, and who knows, this could be the future.
Take as directed on a daily basis for noticeable results. Can be used year round of during specific periods of trying to recover faster and gain/retain muscle, such as in a calorie deficit or coming back from injury.
Anomaly is a first-of-its-kind product that promotes muscle growth through fundamental cell signalling in a non-hormonal way that completely avoids the androgenic pathways - making it a suitable product for both men AND women.
Ingredients
Glaxon Anomaly 180 Capsules
Directions
Take 6 capsules daily. This can be broken up into two 3 capsule doses that are best taken post-workout and/or before bed. Just make sure to take these on an empty stomach, and allow for the 60-minute gastric transit time prior to activation. REMEMBER: Just keep your dosing protocol consistent!