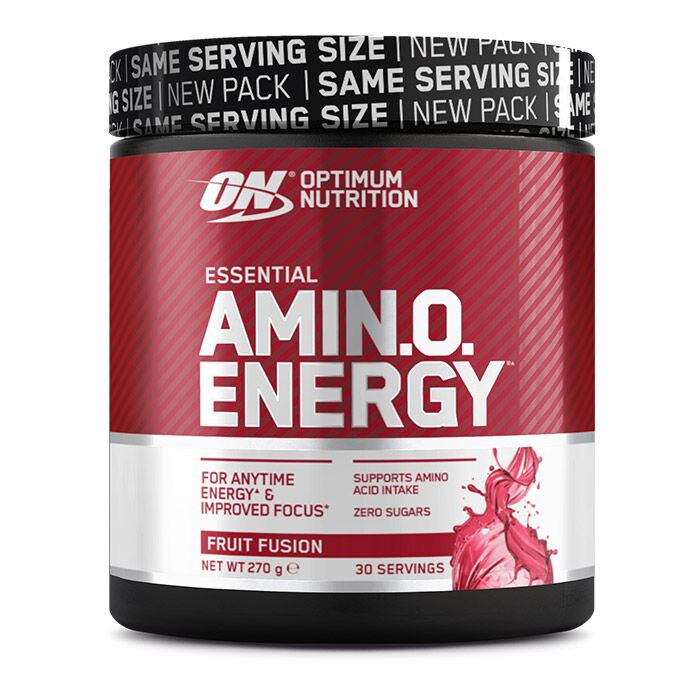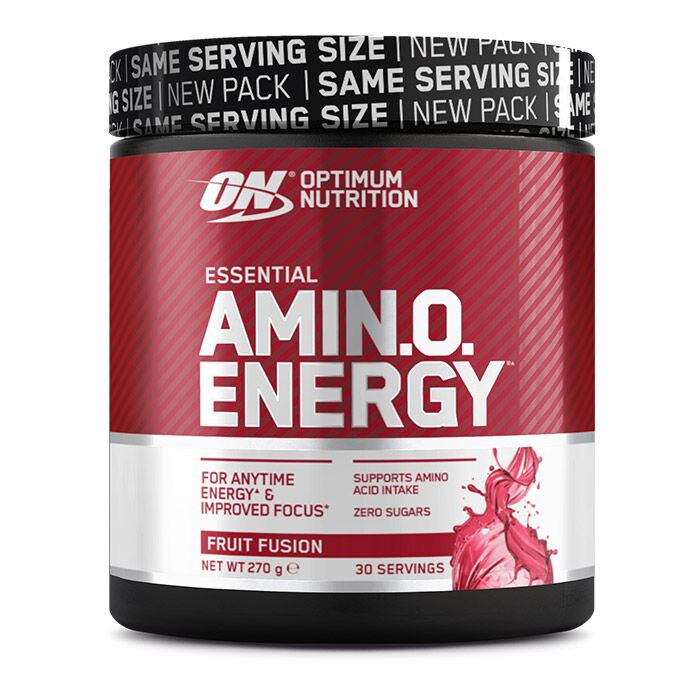 Amino Energy 30 Servings Fruit Fusion Pre Workout
Offer
Pick 2 FREE items at checkout for every £100 spent to a max of 6 items in total
Offer
Pick 4 FREE items when you spend £200+
Offer
Pick 6 FREE items when you spend £300+
Amino Energy 30 Servings Fruit Fusion
Product Guide
Market leading preworkout based on essential amino acids
Caffeine optimises focus and concentration
Sugar free amino acid drinks to perk you up while working
A coffee alternative that promotes hydration and recovery
Contains only 10 calories per serving
EAA's spike protein synthesis before, during and after training
Boosts nitric oxide levels for better pumps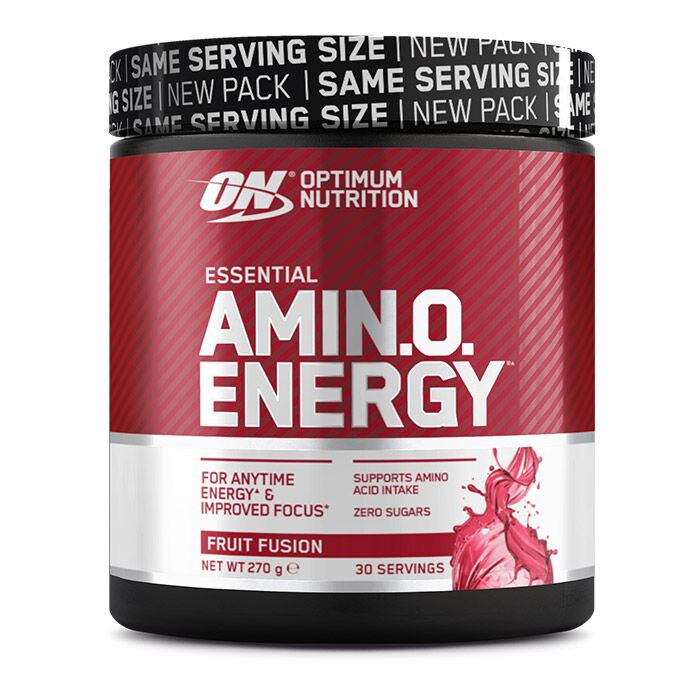 Amino Energy is a product which can be used in many ways. Fundamentally it combines two things most people can't get enough of, amino acids which promote muscle recovery and caffeine which gives you a pick-me-up. If you need a boost while at work this makes for a great tasting alternative to coffee plus the extra amino acids supports your body better than coffee.
Amino Energy can be used in many different ways. As something to wake you up in the morning or perk you up at work to any time you want an amino acid infusion along with a stimulant. Some may even want to use it after training if they are feeling tired and need to provide their muscles with amino acids to support recovery.
Amino Energy is so versatile that just about anyone can take it. Dieters in particular will appreciate the combination of amino acids to preserve lean mass and stims to help boost fat loss and energy levels.
Ingredients
Optimum Nutrition Amino Energy 30 Servings Fruit Fusion
Directions
FOR AN AMINO BOOST: Consume one or more servings first thing in the morning and/or between meals.
FOR PRE-WORKOUT ENERGY: Take 1-3 servings 20-30 minutes before training.
FOR POST-WORKOUT RECOVERY: Take 1-2 servings immediately after training.