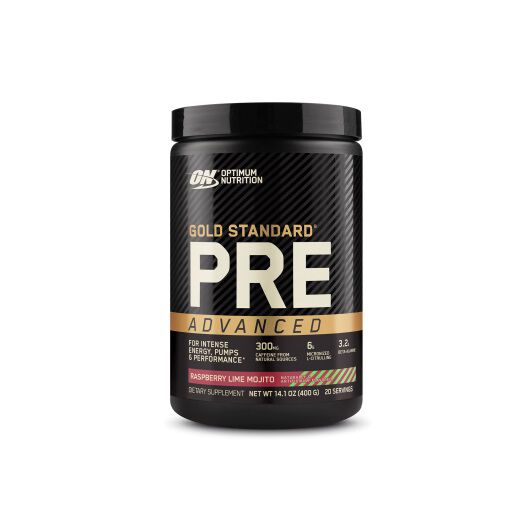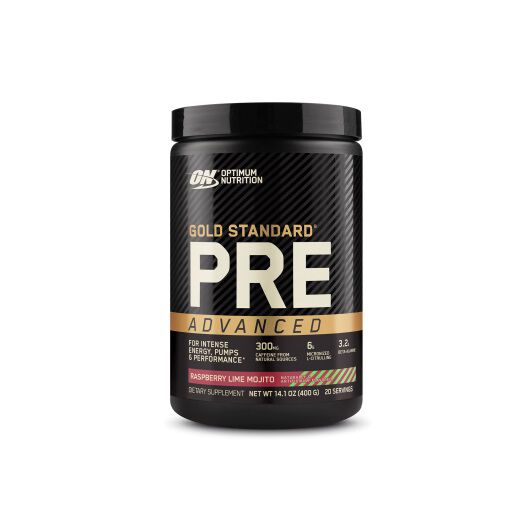 Gold Standard Pre Advanced Pre Workout
Gold Standard Pre Advanced
Product Guide
300mg caffeine from natural sources per serving
6 grams of L-Citrulline per serving
650mg electrolyte blend for hydration support
222% daily value of vitamin C
Fully comprehensive formula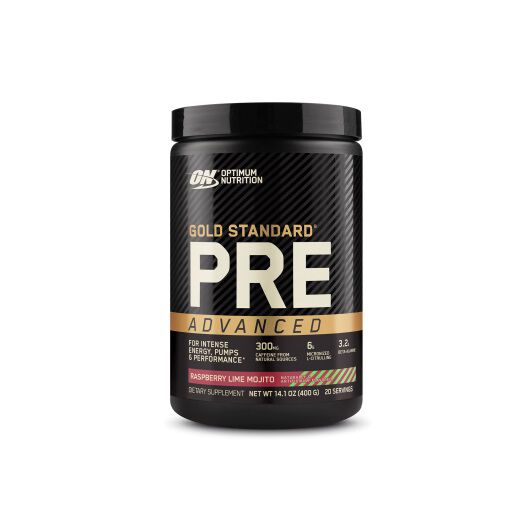 GOLD STANDARD PRE-WORKOUT ADVANCED is an intense, dialled up version of the original, much loved product.
Gold Standard Pre Advanced contains a massive 300mg caffeine per serving. Therefore, we'd advise against using it for late workouts and save it for your most challenging sessions.
Looking for even more intense energy, pumps and performance from your workouts? Gold Standard Pre Advanced is the product for you!
Ingredients
Optimum Nutrition Gold Standard Pre Advanced
Directions
Mix 1 scoop of the powder into 6 to 8 fluid ounces of cold water 15 to 30 minutes before exercise.