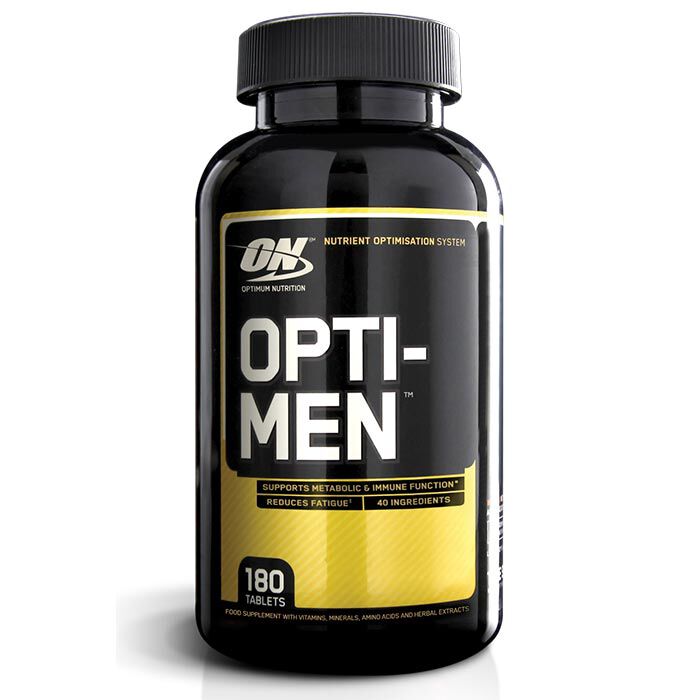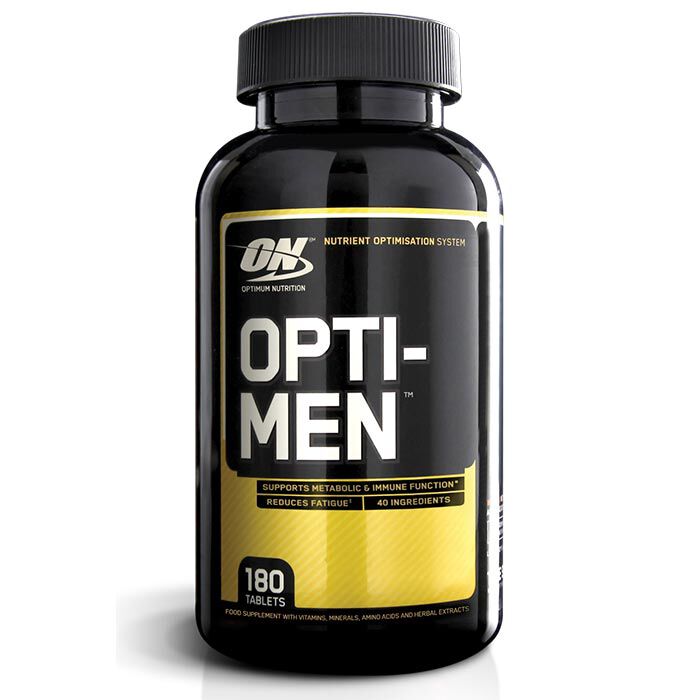 Opti-Men 180 Tablets Vitamins & Mineral Supplements
Type
Vitamins & Mineral Supplements
Offer
Buy 1 Get 1 Half Price on Opti-Men
Offer
£100 to £600 orders get extra £105-£700 in free gifts. More spend = better free gifts.
Opti-Men 180 Tablets
Product Guide
Supplies nearly a hundred different ingredients
Not just vitamins, Opti-Men provides every major micronutrient to help support improved health
1500IU of Vitamin D helps combat low mood especially in the winter
Convenient alternative to having to eat dozens of different types of foods to do the same job
Huge array of superfood extracts to get the benefits of foods which you will very rarely eat
A source of essential amino acids and enzymes to improve nutrient uptake
Every major vitamin is covered with 100% or more of the RDA provided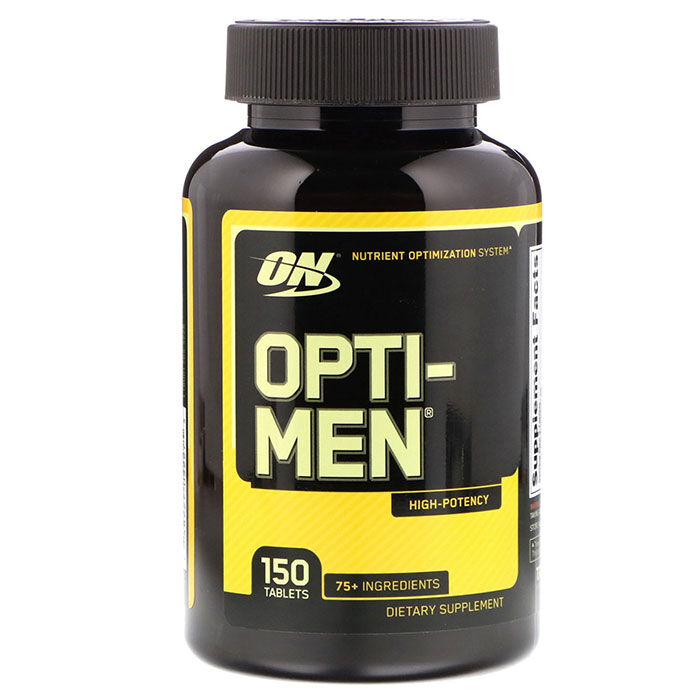 Opti-Men enables users to benefit from a wide spectrum of vitamins, minerals, botanical extracts, and more with over 75 different ingredients included. Given the rarity of you eating some of the superfood extracts in Opti-Men it makes a lot of sense to use Opti-Men to supplement your diet and ensure your health is optimised without worrying about how to eat 50 vegetables a day.
Opti-Men, like any vitamin/mineral formula should be taken with food as this is how vitamins are normally supplied to the body and it takes advantage of the release of the nutrients in the foods and digestive enzymes released when eating to maximise the absorption of the various nutrients in Opti-Men.
Opti-Men is marketed to men but there is no reason why a woman could not take this safely. Similarly, boys apart from very young children would also benefit from using this if they are nutrient deficient.
Ingredients
Optimum Nutrition Opti-Men 180 Tablets
Directions
Consume 3 capsules daily with food. Do not exceed stated recommended daily dose.