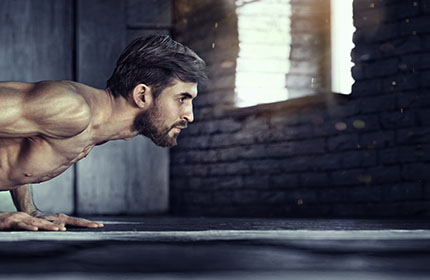 Top 6 Best Citrulline Malate Supplements Comparison 2021
Top 6 Best Citrulline Malate Supplements Comparison 2021
Before we announce what the best citrulline malate is, we must first understand what it is and how and why we would want to supplement it. Citrulline malate is a compound formed when Citrulline, a nonessential amino acid, is bound to malic acid.
L-citrulline is one of the three dietary amino acids in the urea cycle, alongside L-arginine and L-Ornithine. Citrulline actually seems to lead to higher and more consistent levels of arginine than taking L-arginine directly. Citrulline is not easily obtained through diet, so consciously supplementing it is useful to experience the benefits and to avoid one of the common side effects of arginine, which is stomach upset. In supplement form, citrulline is typically extracted from watermelon.
The health benefits of citrulline include:
Increased NO production
Improved blood vessel health and vasodilation
Reduced lactic acid build up
Increased ATP production
Modest reduction in blood pressure
Might have a beneficial effect on erectile dysfunction
Supports the immune system
So, as far as l-citrulline vs citrulline malate goes, why do we add the malic acid? Malate plays into the Tricarboxylic Acid (TCA) Cycle. This helps us produce ATP so that muscles can continue working. It works synergistically with the citrulline.
6-8 grams of citrulline malate is sufficient to induce an ergogenic effect, though doses as low as 3g still offer performance benefits. It is worth noting that if a supplement contains l-citrulline (no malate), a lower dose can be used as this form of citrulline is pure, not at (usually) a 2:1 ratio.
Citrulline malate is commonly found in pre-workout supplements but may also be used intra-workout in combination with supplements like BCAAs.
Citrulline malate comparison chart (top 6 highest rated products)
| Product | Best For | Our Rating | Pricing |
| --- | --- | --- | --- |
| Predator Citrulline Malate | Value | 10/10 | |
| Total War | Clinically dosed performance | 9/10 | |
| Genius Pre | Nootropic focus | 9/10 | |
| Pathogen | High energy pre-workout | 8/10 | |
| Pump Powder | Stimulant-free pumps | 7/10 | |
| C4 Ultimate | Complete pre-workout | 9/10 | |
What is the best citrulline malate supplement? Here's our 2021 top 6 list:
To narrow things down, we've selected our top 6 best citrulline malate supplements. Each of these formulas offers something unique that can be of benefit. We hope this guide helps you in selecting the best product for you and your bodybuilding or athletic performance goals!
1. Predator Nutrition Citrulline Malate (best citrulline malate supplement overall)
If looking for a super versatile way to add citrulline malate into your daily supplement regime, you can't go wrong with a standalone citrulline malate powder! Perfect for adding to your pre or intra-workout drink, you can weigh out the exact amount you require for the desired result. Being that there are no added ingredients, those with dietary needs don't have to be concerned. This supplement is gluten free and non-GMO!
Ingredients
Pros
Standalone supplement so you can manipulate dose to suit you
Cheaper than paying for a formula
Unflavored so easy to combine with other supplements
Cons
2. Redcon1 Total War
Redcon1 Total War is one of our favourite 'go to' stimulant pre-workouts. It contains adequate caffeine to help you power through tough workouts, while still being suitable to use on a regular basis. The relatively simply but effective panel boasts 6g L-Citrulline DL-Malate 2:1 per serving, complimented with a huge 1g dose of agmatine sulfate. If you desire a pump and nootropic boost, the formula has been designed to stack perfectly with their non-stimulant pre-workout, Big Noise.
Ingredients
L-Citrulline DL-Malate 2:1
Beta alanine
AGMass
Caffeine anhydrous
Pros
Immediate and long-lasting energy
Pumps, vascularity and endurance
Delicious flavours
Cons
The caffeine sensitive might want to avoid on an evening
3. Genius Pre (best nootropic)
Genius Pre combines focus, pump and performance ingredients for the ultimate pre-workout. Per serving, you'll find 6g Citrulline Malate 2:1 plus arginine for increased nitric oxide production and skin-tearing pumps! Rather than relying on caffeine to provide mental readiness, the exciting formula packs 4 different nootropic ingredients.
Ingredients
Citrulline Malate 2:1
CarnoSyn beta alanine
Betaine anhydrous
L-tyrosine
Pros
Powerful nootropic effects
Stimulant free
Blood flow and pump enhancement
Cons
4. Pathogen
Pathogen is designed for energy and pump. A scoop contains 6g L-Citrulline Malate 2:1, clinically dosed ingredients including beta alanine and nitric oxide boosters to support reduced muscle fatigue when trying to achieve as much muscle growth as possible in training sessions.
Ingredients
L-Citrulline Malate 2:1
Beta-Alanine
Choline Bitartrate
Caffeine anhydrous
Pros
High caffeine content for tough workouts
Complimentary stimulants for mental clarity and focus
Enhanced nitric oxide production
Cons
Not suitable for late workouts
5. Man Sports Pump Powder (best for pumps)
Using two different clinically proven ingredients, Citrulline Malate at a rare to see 1:1 ratio and Glycerol Monostearate, which work together to deliver better performance and muscle pumps. As Pump Powder is designed solely around pump, it can be stacked with a stimulant or nootropic pre-workout as desired.
Ingredients
Citrulline Malate 1:1 ratio
Glycerol Monostearate (65% Glycerol)
Arginine Nitrate
Niacin
Pros
Stacks easily
Addional malic acid might help citrulline absorption
Tasty American-style flavours
Cons
Less L-Citrulline per gram of citrulline malate due to ratio used
6. Cellucor C4 Ultimate
C4 Ultimate builds on the original formula with new ingredients such as citrulline malate and betaine to help promote endurance capacity along with classic ingredients such as beta alanine and caffeine. All key ingredients are fully dosed, including 6g L-Citrulline DL-Malate.
Ingredients
L-Citrulline DL-Malate
Micronized Creatine Monohydrate
CarnoSyn
Beta-Alanine
Betaine anhydrous
Pros
Popular and trusted brand
Powerful and amplified pumps
High energy and focus
Cons
More expensive than a standalone citrulline supplement
Our takeaways
Citrulline malate when taken as a dietary supplement will allow you to train harder and longer by increasing nitric oxide production, removing unwanted ammonia and facilitating aerobic metabolism so that you can train longer and harder before fatigue sets in.
Citrulline supplementation can be of benefit to anyone for increasing nitric oxide levels and exercise performance, in addition to reducing post-workout muscle soreness. The easiest way to take your citrulline is with a simple standalone powder with no additives or fillers although you may use it in a formula like a stimulant pre-workout for other benefits such as increased energy levels.