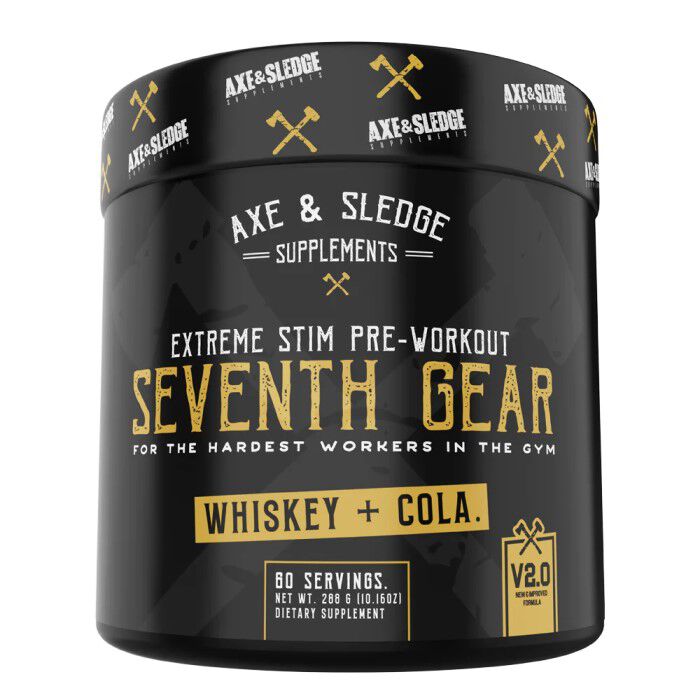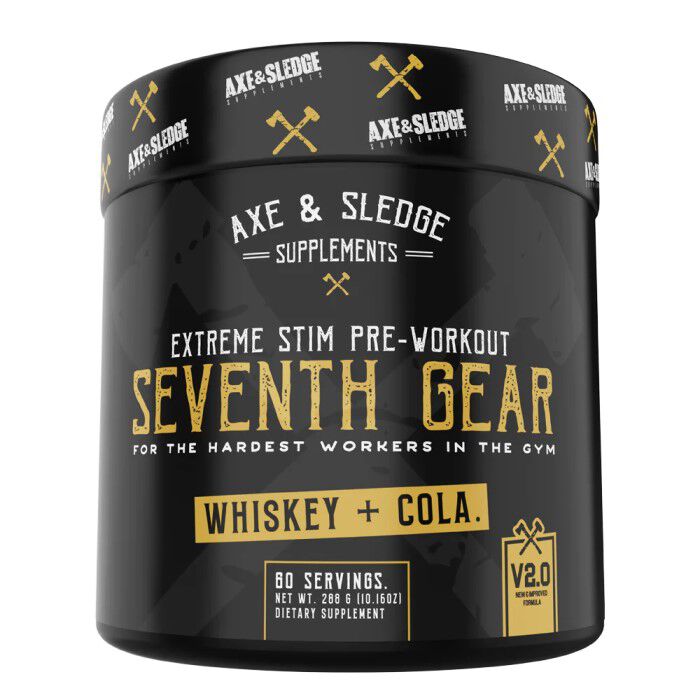 Seventh Gear 2.0 Pre-Workout
Offer
Save 50% on shipping when you spend £150 (UK is FREE over £50).
Seventh Gear 2.0
Product Guide
High stimulant pre workout
High Energy without the crash
Enhanced muscle mind connection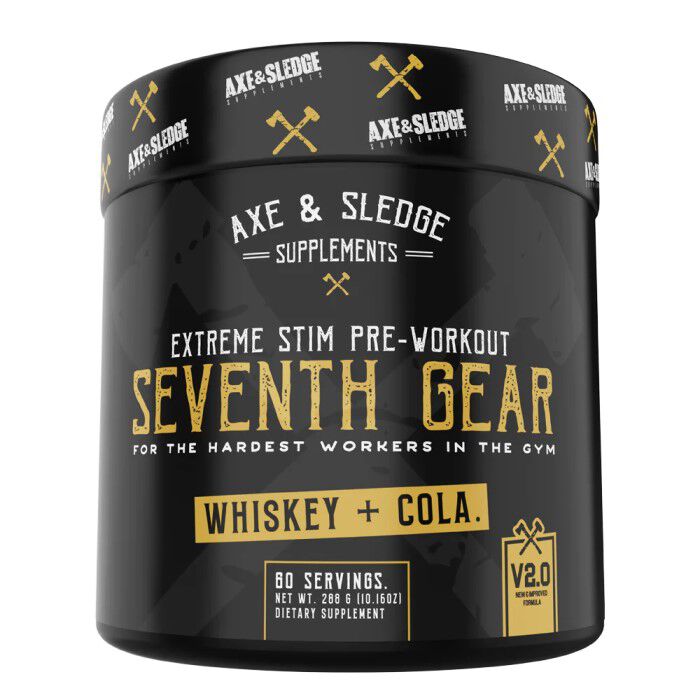 A lot of pre-workouts promise to provide you with high energy, intense focus, and unmatched performance, but very few live up to their claims. Since it's extremely rare to come by a high-stimulant pre-workout that's actually effective, Axe & Sledge decided to take it upon themselves to create one. And Seventh Gear 2.0 launched to fill that gap.<p>
Use Seventh Gear 2.0 as part of your regular supplementation stack / cycle especially during periods when you want to enhance your performance in order to hit and beat new strength and endurance goals. Particularly useful during strength and muscle building phases to help you lift heavier weights and excel your previous PBs.
Anyone looking to take their performance to the next level would benefit from Axe & Sledge Seventh Gear 2.0 pre workout. However this product would be especially well suited to those who are looking to excel to the top of their field whether it be in bodybuilding, weightlifting, endurance or other sports such as those aiming to develop in to the semi-pro and pro leagues of their field.