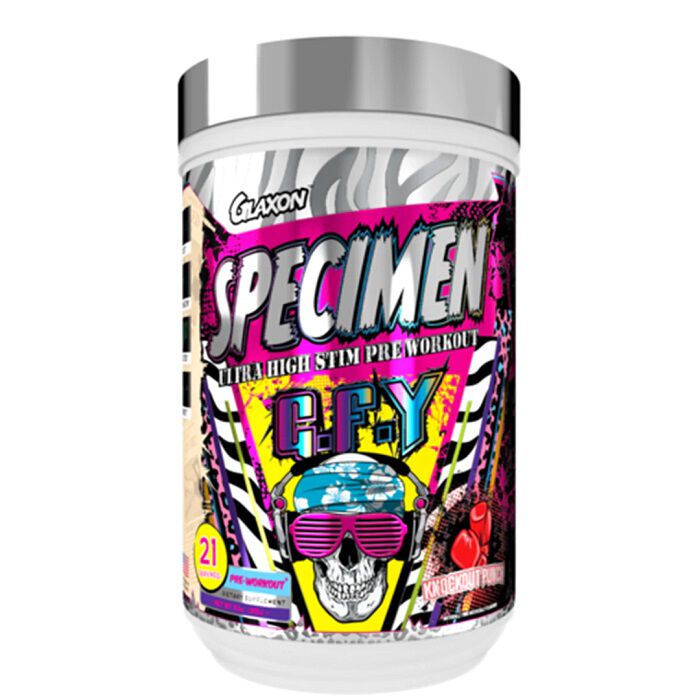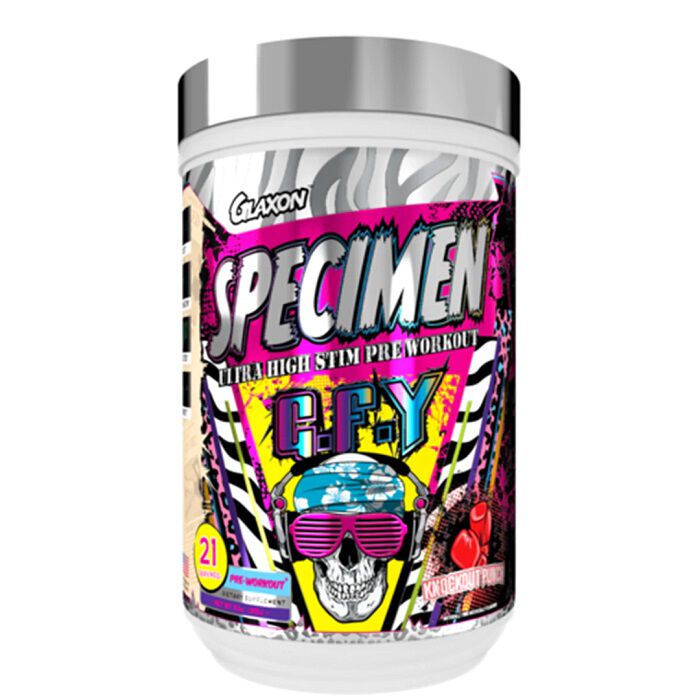 Specimen GFY 21 Servings Cinco De Mango
Product Guide
Contains high doses of several stims
Added electrolyte hydration blend
Full dose of beta alanine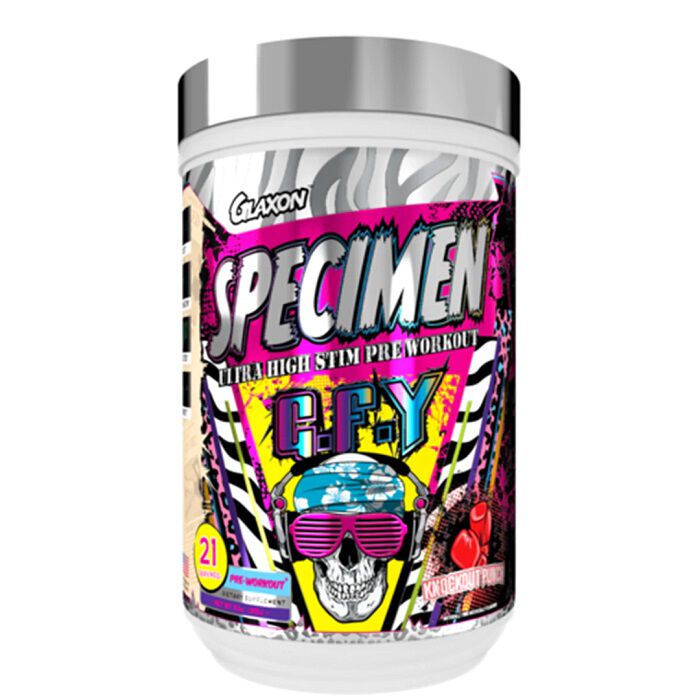 When every other pre-workout has failed your expectations, it's time to break the glass and bust out the heavy artillery. Maybe you have a high stimulant tolerance, or maybe you just weigh more than most normal people and the one-scoop protocol just isn't gonna cut it for someone with a higher body mass. Either way, this stuff is powerful and you should be warned before taking it: This is a one-scooper at most! If you don't believe us...GFY.
Use before your biggest sessions! Not advised to be used late in the day due to high stimulant content. Due to Quebrachin content, can also be used while dieting to support a fat loss plan.
Advanced pre-workout users who just aren't getting what they used to from the regular products on shelf!
Ingredients
Glaxon Specimen GFY 21 Servings Cinco De Mango