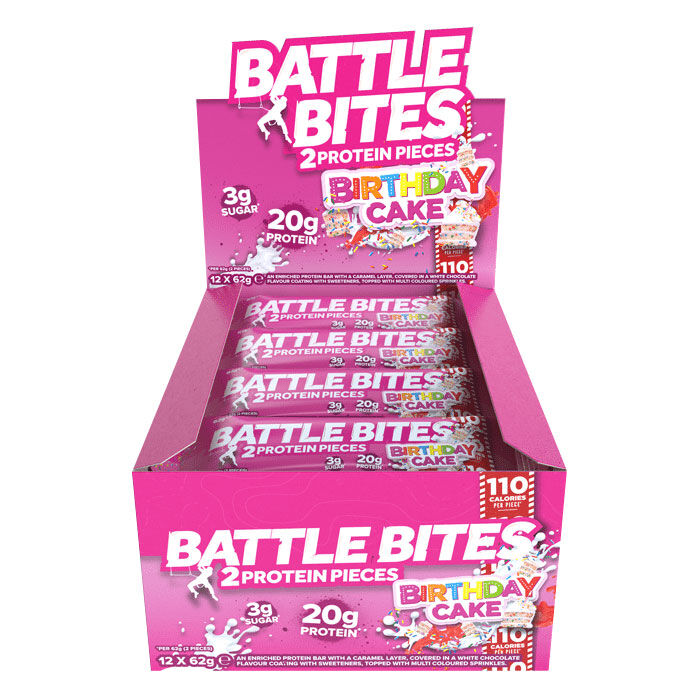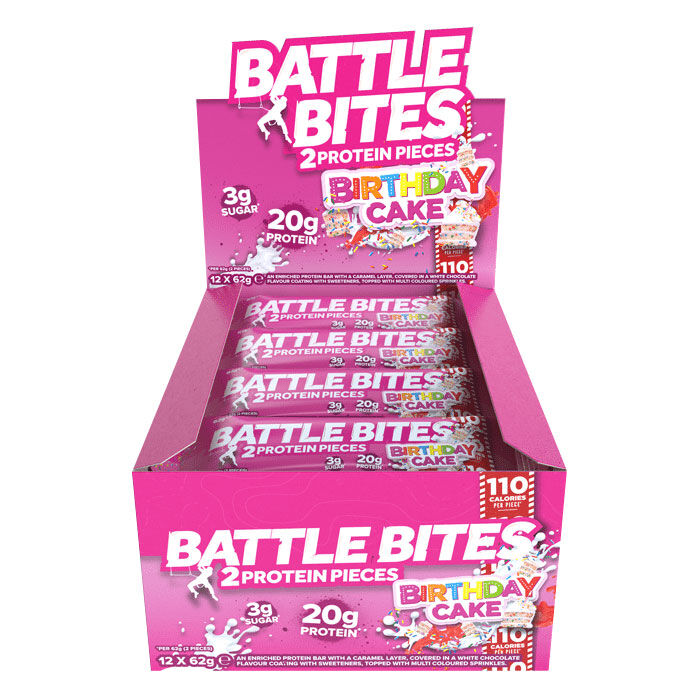 Battle Bites 12 Bars Glazed Sprinkled Donut Protein Bars and Snacks
Type
Protein Bar: Low Calorie
Offer
Pick 2 FREE items at checkout for every £100 spent to a max of 6 items in total
Offer
Pick 4 FREE items when you spend £200+
Offer
Pick 6 FREE items when you spend £300+
Battle Bites 12 Bars Glazed Sprinkled Donut
Product Guide
Rave reviews for their taste and texture
Two separate mini-bars in each wrapper
Contains 20 grams of protein from milk and whey protein
Between 9 - 12 grams of fibre per bar depending on flavour
A challenger to the likes of Carb Killa Bars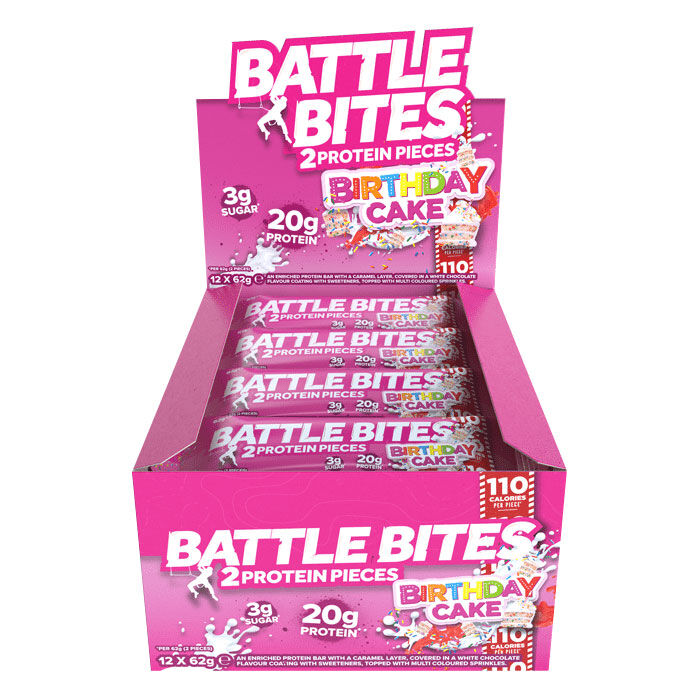 Battle Bites are a delicious protein snack which contain 20 grams of high quality protein necessary for muscular growth and repair. With two pieces in each wrapper, they come in a range of flavours not normally seen in the UK and with their protein sources being predominantly milk protein, these are great for keeping you full for longer.
Battle Bites can be enjoyed throughout the year either as a guilt-free snack or as part of a meal to help you hit your macro nutrient targets for the day.
Battle Bites are most suitable for those seeking a delicious tasting protein bars which is not only high in protein but keeps the calories under control. In particular, if you trend towards consuming bars that focus on flavour first rather than trying to find a bar that is very "clean", then the Battle Bites bar makes sense. On the other hand if you primary goal with a bar is unprocessed, raw ingredients then we would suggest something like a NO Cow or RX Bar instead.
Ingredients
Battle Oats Battle Bites 12 Bars Glazed Sprinkled Donut