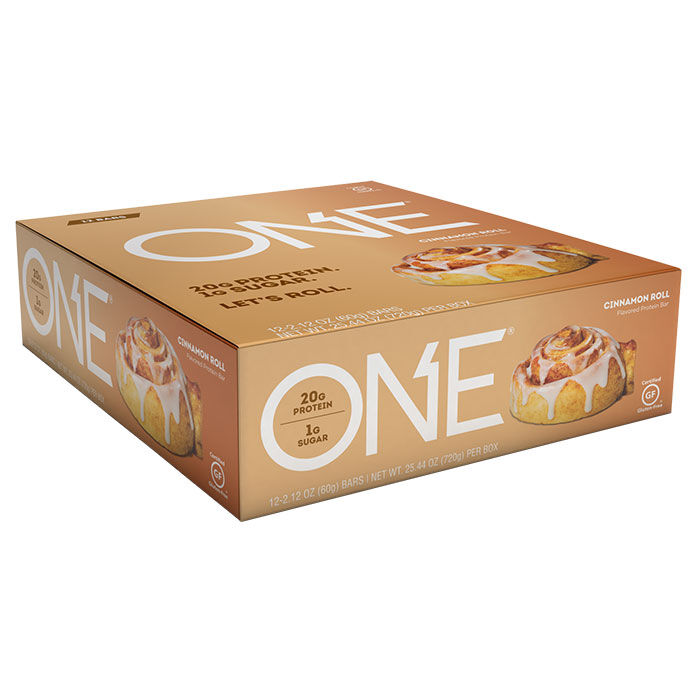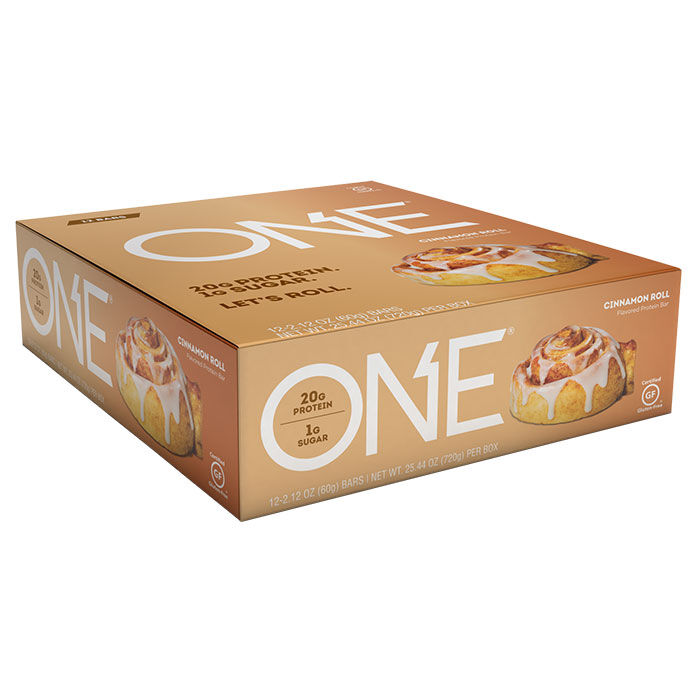 Oh Yeah One Bar 12 Bars Cinnamon Roll Protein Bars and Snacks
Type
Protein Bar: Low Carb
Offer
Pick 2 FREE items at checkout for every £100 spent to a max of 6 items in total
Offer
Pick 4 FREE items when you spend £200+
Offer
Pick 6 FREE items when you spend £300+
Oh Yeah One Bar 12 Bars Cinnamon Roll
Product Guide
Highest rated protein bar for taste
Exceptional range of unique flavours
As high as 22g of protein per bar
Powered by whey protein isolate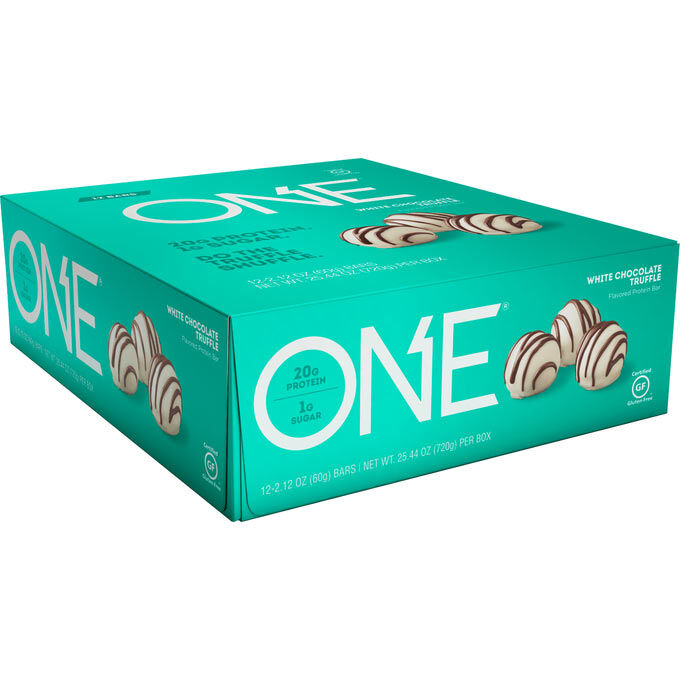 Oh Yeah! One Bars deliver on taste and texture in a big way and as if that was not enough they deliver a higher protein content (22g per bar) than most similar bars available on the market. The range of flavours is what really makes these bars stand out with flavours like Chocolate Birthday Cake and Lemon Cake being particular favourites of ours. If you like bars like Quest, Combat Crunch and Carb Killa you will love these!
One Bars can be enjoyed as part of a high protein diet. For dieters they help with keeping you full while keeping the calories down while if you are bulking they make a great choice for a snack between meals.
Anyone can eat One Bars with their gluten free certificate making them ideal for those with celiac disease.
Ingredients
Oh Yeah Nutrition Oh Yeah One Bar 12 Bars Cinnamon Roll
Directions
Enjoy One Bars as part of a healthy diet.