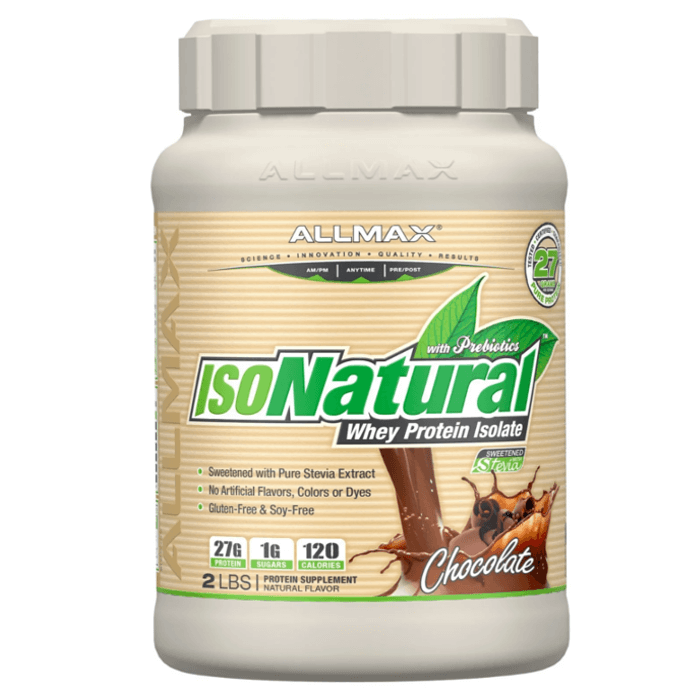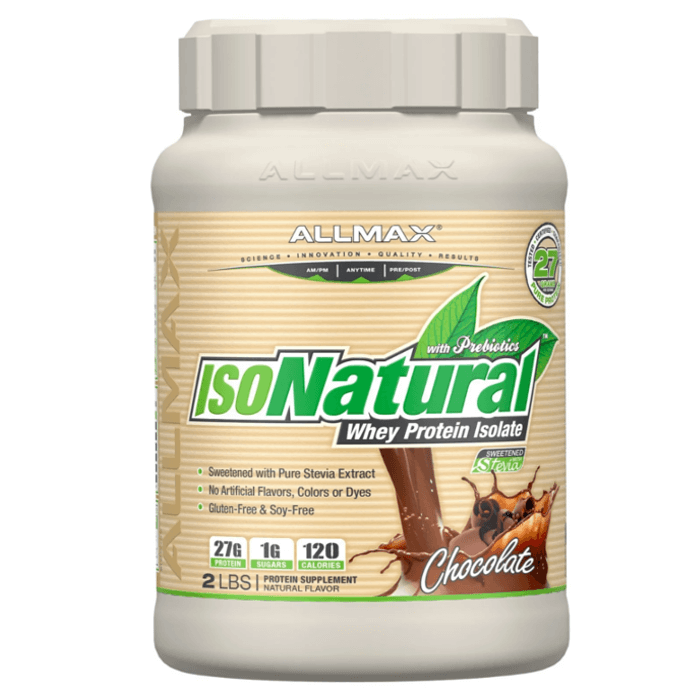 Isonatural Whey Isolate and Whey Hydrolysate
Offer
£100 to £600 orders get extra £105-£700 in free gifts. More spend = better free gifts.
Isonatural
Product Guide
Pure filtered whey protein isolate
Contains no fat and is 99% lactose free
Added prebiotics to aid digestion
Contains stevia to help sweeten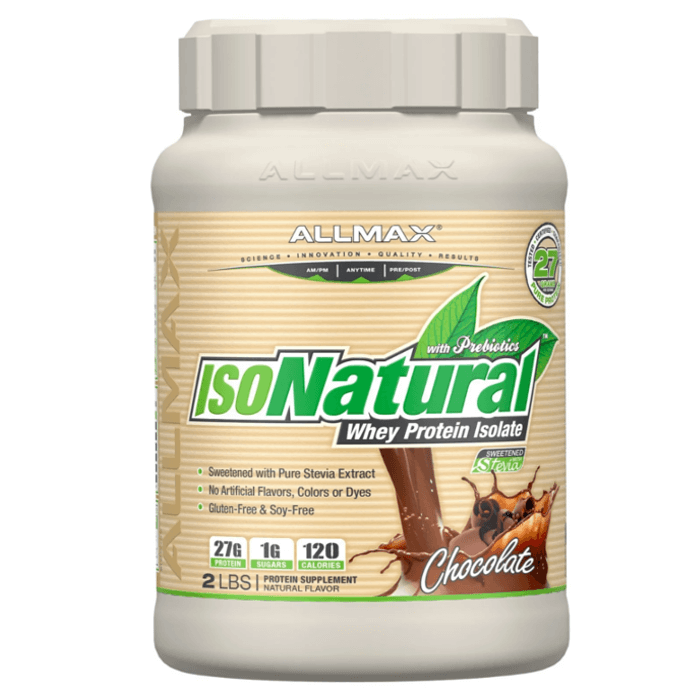 Isonatural is an all natural protein supplement that is sweetened with pure stevia and free of artificial sweeteners. Each serving has 27g of whey protein isolate with zero sugars added. Adding whey protein into the diet can help to increase muscle protein synthesis to build muscle and strength. Isonatural has the ultimate purity when it comes to protein quality so your body will absorb more of the protein.
Allmax Isonatural is derived from the goodness of pure whole milk and can be taken any time of day and time. They whey protein isolate within means it is ideal to consume before or after a workout to increase your protein intake for the day.
If you are looking for a quality whey protein isolate that is 99% lactose free (for any milk sensitivities) then Allmax Isonatural is ideal for you.