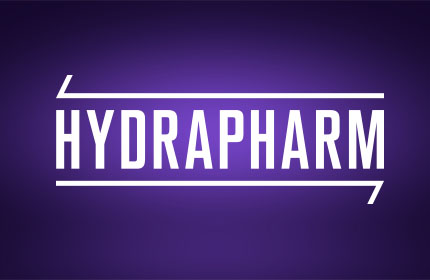 The Hydrapharm Story
Hydrapharm are dominating major categories at Predator right now. From pre-workouts (Hydrazine), to natural muscle builders (Adamantine), to estrogen control (Alchemy), their products take up many of the spots in our Top 100 products! To celebrate the success of one of our most loved exclusive brands, we quizzed the founder for some background information. How exactly did Hydrapharm grow into a brand with a cult following and formulas that no other brand has been able to replicate the effects and feelings of, despite their best efforts?
You might be shocked by how young Hydrapharm is. In 2013, Hydrapharm launched their first product, putting full trust in us at Predator Nutrition as the exclusive distributer. The product in question was their original version of Quantum, an all-in-one protein that actually contained effective doses of ingredients such as HMB, Creatine and Beta Alanine, unlike other all-in-ones on the market. Quantum has since been reformulated and improved further, much to the delight of its original fans.
It was a busy launch year for Hydrapharm. That same year, the brand was a sponsor of Europe's Strongest Man, held in the home city of Predator Nutrition: Leeds. It was a great show to be a part of. Žydrūnas Savickas (Big Z) came out on top. Already a 3-time World's Strongest Man champion, Big Z went on to win the overall again in 2014. Watch the video here!
But it wasn't all smooth sailing. While Quantum got off to a great start, Hydrapharm soon came to the conclusion that trying to compete in the saturated protein category wasn't playing to their strengths. Quantum might have come with the strongest panel on the market, but the quality of ingredients meant it came with a higher price tag than competitors were offering. Hydrapharm realised their R&D expertise was better suited to other products!
Hydrapharm made a brave business decision around 2015 and left the mainstream supplements behind. Hence a new era of innovative nootropics, fat burners and more. From staying true to their values, the brand really took off and has continued to grow ever since.
Today, Hydrapharm are dominating nootropic, performance and physique enhancing categories. Hydrapharm's dedicated Research and Development team scour the latest journals to deliver the most exciting up and coming ingredients years before any other brand. Ingredients used are all tested for purity to ensure that you are getting exactly what is stated on the label, something other brands will neglect to do.
Some of Hydrapharm's first-to-market ingredients include:
Flavozole (Alchemy) – The most potent AI that the supplement world has seen, Flavan acts to prevent the conversion of testosterone into oestradiol. This creates a harder look to the physique and reduces the risk of oestrogen related side effects.
9-MBC – An incredibly potent nootropic, 9-MBC stimulates neuron and neurite growth and enhances dopaminergic action for greater focus, concentration and performance.
Safranal (Revival) - Safranal is an organic compound isolated from the herb saffron. It has been shown to reduce time to fall asleep, in addition to improving the duration and quality of the most important and regenerative stages of sleep (NREM).
Fructus Schisandrae Extract (Myogenesis) - An extract of the fruit schizandra chinensis, Fructus Schisandrae has been shown in clinical studies to be capable of combating muscle atrophy while increasing protein synthesis due to its anti-inflammatory and antioxidant effects. These properties make it an excellent muscle builder.
Laxogenin (Adamantine) – A 'plant steroid', Laxogenin is a completely naturally and non-hormonal muscle building supplement. In studies, Laxogenin appears to increase protein synthesis whilst decreasing protein breakdown in addition to reducing cortisol, the 'stress' hormone.
Maslinic Acid (Hydralean) - A triterpene, like ursolic acid, Maslinic acid has been shown to reduce fat mass in humans, relieve joint pain and inflammation, and even exhibit anabolic properties.
The range continues to grow, with recent additions including Revival and Neurogenesis. Predator Nutrition remains the only place in the world to stock Hydrapharm.