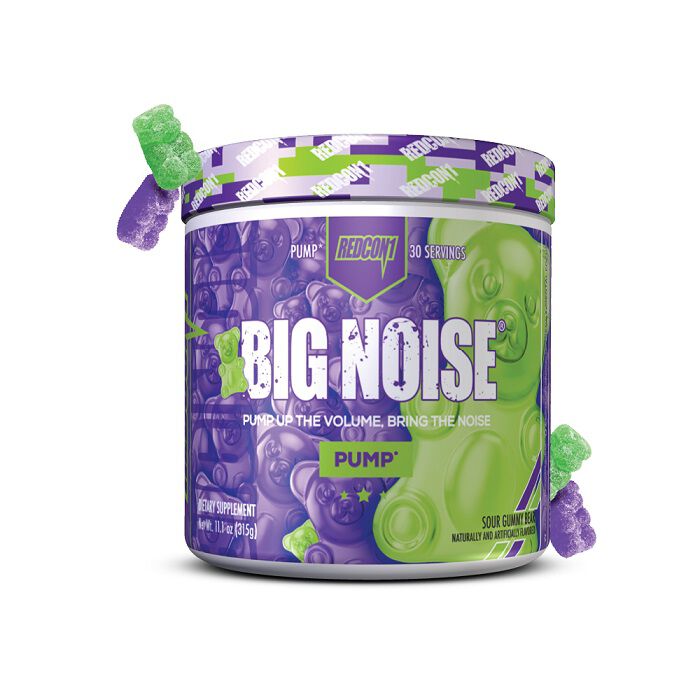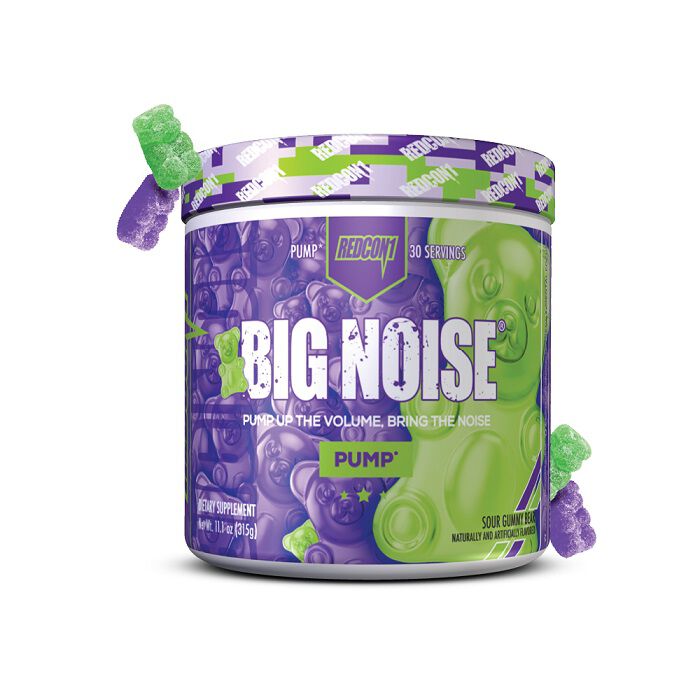 Big Noise 30 Servings Sour Gummy Bear
Pre Workout
Product Guide
Stimulant Free Preworkout
Adaptogens and focus boosters
Enhances hydration status
Boosts bloodflow to muscles
Faster recovery between sets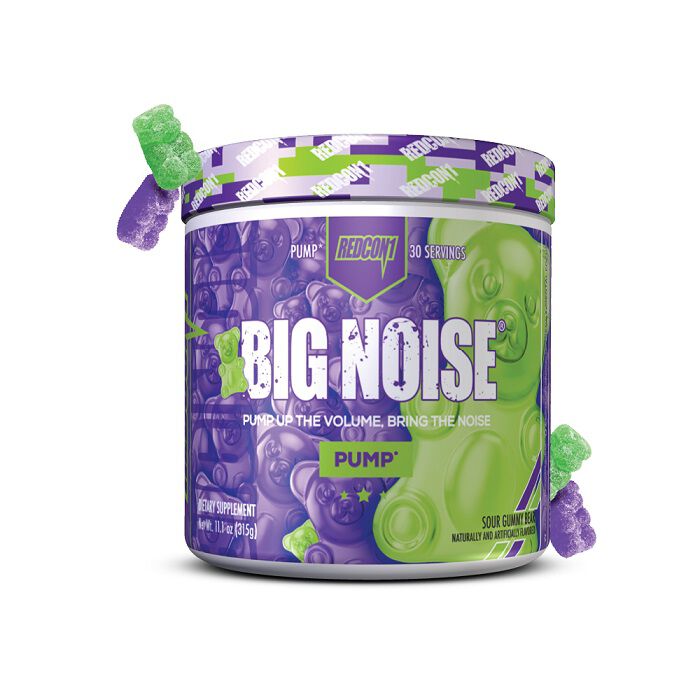 If you are looking to train with better endurance in the gym or to boost your ability to focus with laser like intensity on each rep, then Big Noise is the preworkout for you as it combines multiple, research supported ingredients which have been shown to enhance both muscle pumps and endurance as well as heighten focus and recovery. Moreover, with Big Noise being free of any stimulants, it is the perfect choice for anyone seeking to cut back on their stimulant intake.
Big Noise can be used at any time of the day and with it being stimulant free it will continue to work great even with continued use. Furthermore, being stimulant free it is ideal to take when you need a break from a high stimulant preworkout.
Big Noise is the perfect supplement for anyone wanting to avoid the use of stimulants as well as individuals who train in the evening. Furthermore, it is equally suitable for both men and women.
Ingredients
REDCON1 Big Noise 30 Servings Sour Gummy Bear
Directions
To maximum pre-workout pumps and muscular volume, mix (1) scoop with 4-6 ounces of water 30 minutes prior to training. Do not exceed more than (2) scoops per day.