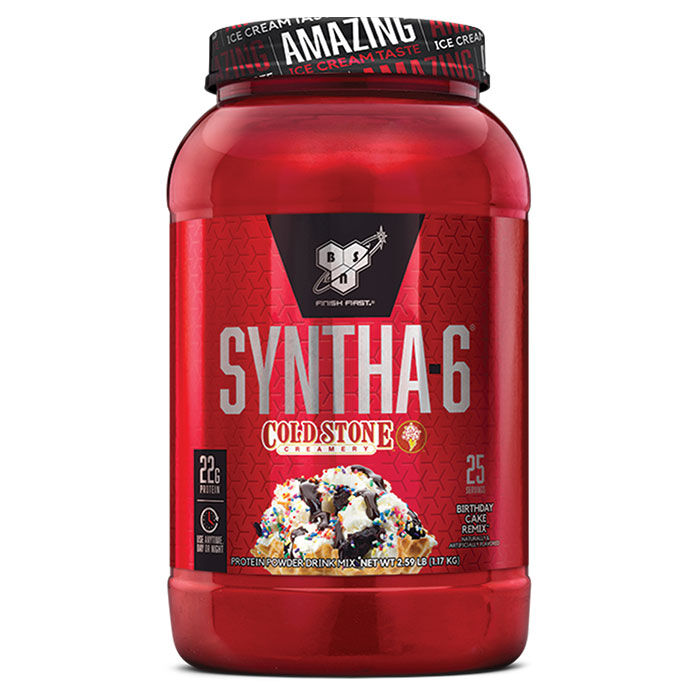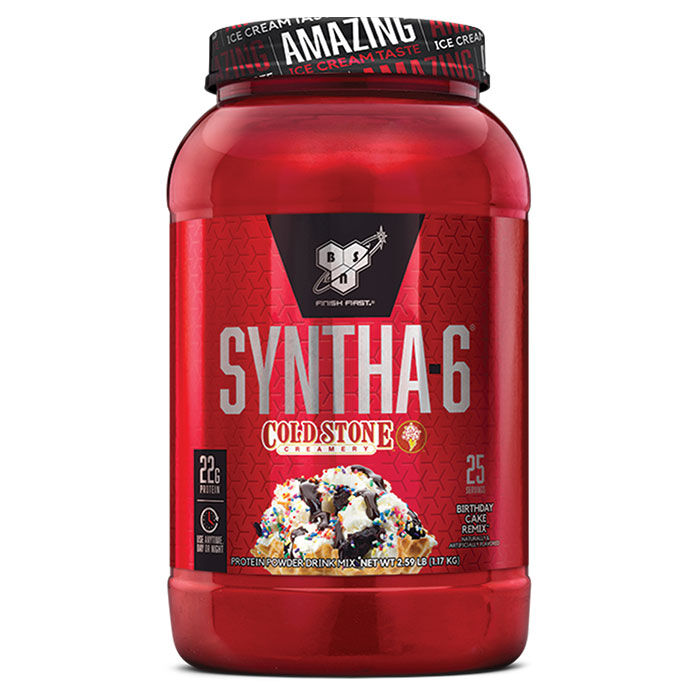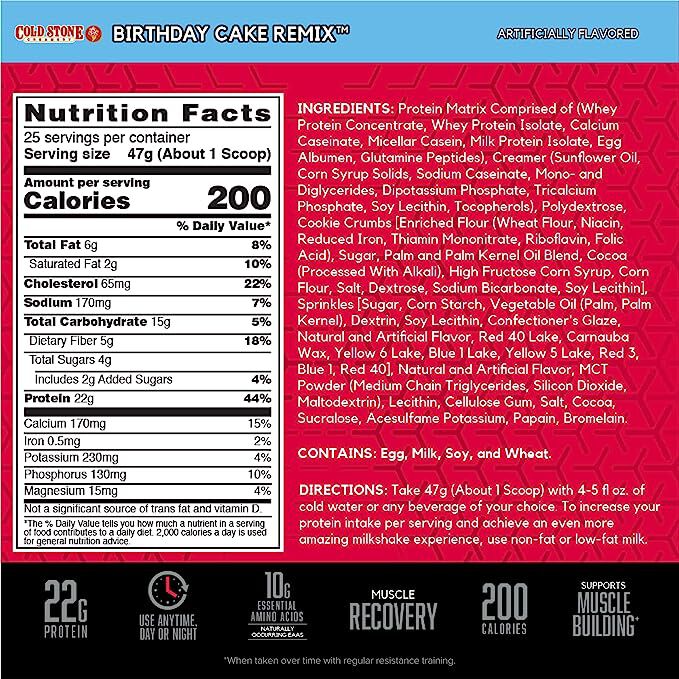 Syntha-6 Cold Stone Creamery
Product Guide
Amazing ice cream flavours
Flavours formulated with renowned american ice cream producer
22g of protein per serving
Feeds your muscles for up to 8 hours
Can be used anytime - morning, noon, night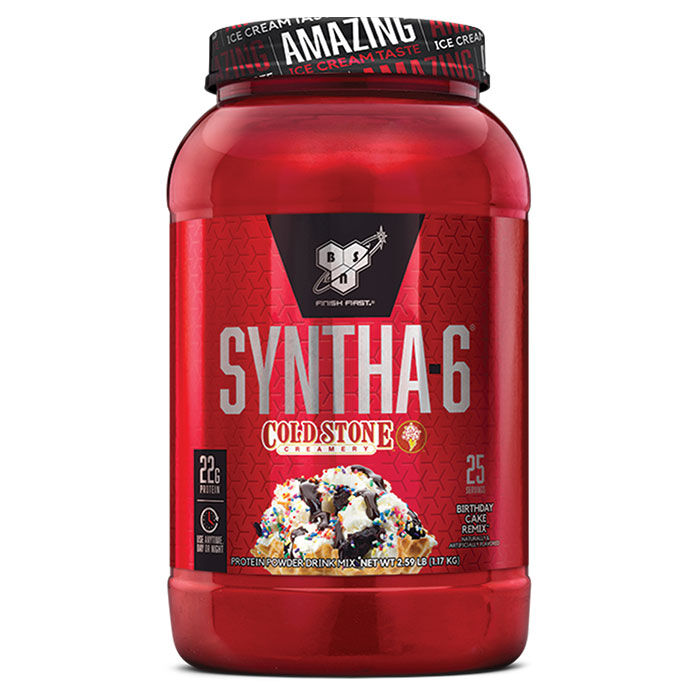 If you are working to increase your protein consumption especially if you are exercising, be it football, cross fit or the gym, Syntha-6 has you covered. With 22g of protein per serving and only 200 calories you will be hard pushed to find a better tasting protein powder. Made in conjunction with renowned ice cream manufacturer 'Cold Stone Creamery' you can be guaranteed that these flavours taste just like ice cream.
Syntha-6 Cold Stone Creamery can be used anytime of day, be it morning as part of your breakfast, your morning or afternoon snack, after the gym or in an evening before bed. With its blend of protein sources you can be sure it will feed your body for up to 8 hours.
Anyone who is looking to build lean muscle and improve their recovery after exercise as well as those looking for a truly sensational tasting protein shake.